From the Grammys to the Oscars, Hollywood stars have treated us to plenty of gorgeous dresses, crazy

statements

and a veritable colour explosion
.
Real life is maybe not the red carpet but there are still some lessons we can learn from the stars!
Lace
continues to capture celebrity hearts with the likes of Eva Longoria and
Daisy Lowe
rocking the red carpet in the sumptuous material. It's always a favourite throughout the colder months and into the early spring. So how to wear it?
Lace always looks so elegant and sexy. Whole dress made of lace or just a part of it, its up to you! With lace, you can never go wrong!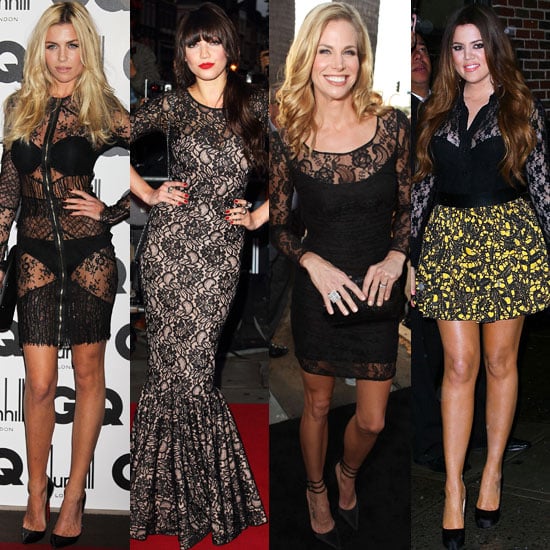 There's no denying the world is feeling a penchant for purple right now. The colour continues to make a mark on the catwalks so it's no surprise to see the trend trickling into awards season too.
Now is the time to wear a steal-the-show frock adorned with lace and frills. Or if you'd prefer to keep the Barbie associations at bay, look to a sharply tailored suit. Don't forget the punch of bright purple accessories if you want to make a low-key yet on-point statement.
For the ultimate in cocktail chic, red is your jam. Jennifer Hudson, Camilla Cabello and Olivia Munn all worked the shade to dramatic proportions thanks to slim-fitting silhouettes and cinched waists.
Red is to be approached with
caution,
but never underestimate its confidence-boosting powers. Whether you opt for a sexy mini dress or an androgynous blazer, the colour never fails to
allure
. If you'd prefer a more reserved approach, look
to
long sleeves and high necklines. Ballet flats are also a great way to dress down the boldness.